Quintessentially Charleston
Honoring the history of the landmark L. Mendel Rivers Federal Building (circa 1964), The Dewberry captures the luxury and quiet restraint that are hallmarks of historic Charleston.
Amenities
Henrietta's Restaurant
The Living Room
Valet Parking
The Dewberry Spa
Fitness Center
Fieldshop Boutiques
Ballroom & Walled Garden
Concierge & Services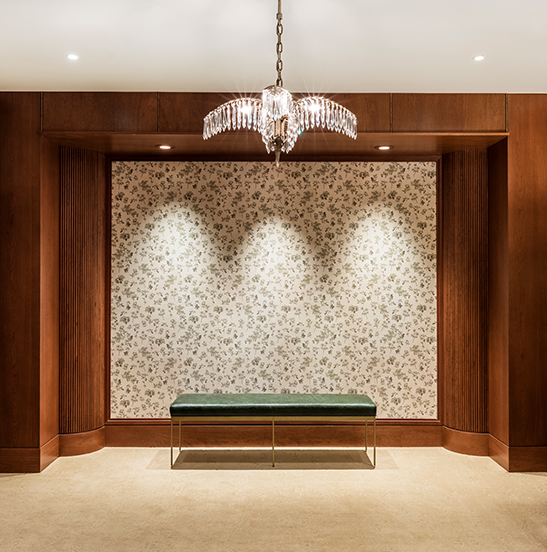 Behind the design
Inside and out, The Dewberry is a manifestation of founder John Dewberry's vision of "Southern Reimagined™." As much a setting as it is a state of mind, the hotel was brought to life over eight years by a team of architects and designers who shared Dewberry's mission to present Charleston from a uniquely personal perspective. The result is a thoughtfully imagined juxtaposition of past and present that redefines what is possible when historic preservation is paramount.