Charleston's Award-Winning
Hotel Dining Outlets
Dine & imbibe over high-quality, ingredient-driven dishes and handcrafted cocktails at our outlets The Living Room and Citrus Club. 
Living Room
Hours of Operation:
Thursday | 7 AM – 12 PM Reopens at 5 PM until close
Friday & Saturday | Opens at 7 AM until close
Sunday & Monday | 7 AM – 12 PM
Experience the gracious hospitality and effortless style of a true Charleston living room. Outfitted with mid-century furnishings, a curated reading library and a showstopping brass bar, our Living Room is a warm and welcoming destination for morning coffee, afternoon cocktails or an evening aperitif. Every detail--right down to the wooden bowls hand-crafted by local artist Hugh Jeffers from the knots of a 150-year-old white oak tree that once stood nearby--echoes The Dewberry's rich history.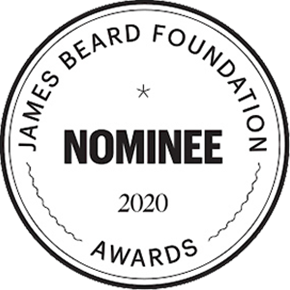 Citrus Club
Hours of Operation:
Wednesday - Friday | 5 PM – 10 PM
Saturday & Sunday | 3 PM – 10 PM

The crown jewel in a city known for its steepled skyline and sea-skimming views, The Dewberry's 8th floor terrace features the highest rooftop in Charleston. Home to our whimsical rooftop cocktail bar, Citrus Club, features citrus-inspired cocktails, and fresh lite bites. To view our policies click here.